The Cathedral of the Immaculate Conception in downtown Lake Charles is making a final push to encourage the Catholic faithful in the Diocese of Lake Charles to obtain the special indulgences granted by His Holiness Pope Francis to those who make a pilgrimage through the Cathedral's Holy Door in this Extraordinary Jubilee Year of Mercy, which ends on November 20, 2016, Feast of Christ the King. 
In a Pastoral Letter for the Year of Mercy, Bishop Glen John Provost explains the significance of entering through the Holy Door: "Here special indulgences are granted and we can participate in this significant act of entering God's house and demonstrating our own willingness to welcome Him into our house. There mercy is found. Let the door of God's mercy be opened. Like the prodigal son, let us renew our faith in the existence of God and His mercy. Let us return to God's house. Let the doors of our hearts be opened through repentance and conversion from sin. May we love more completely our God who is 'rich in mercy'."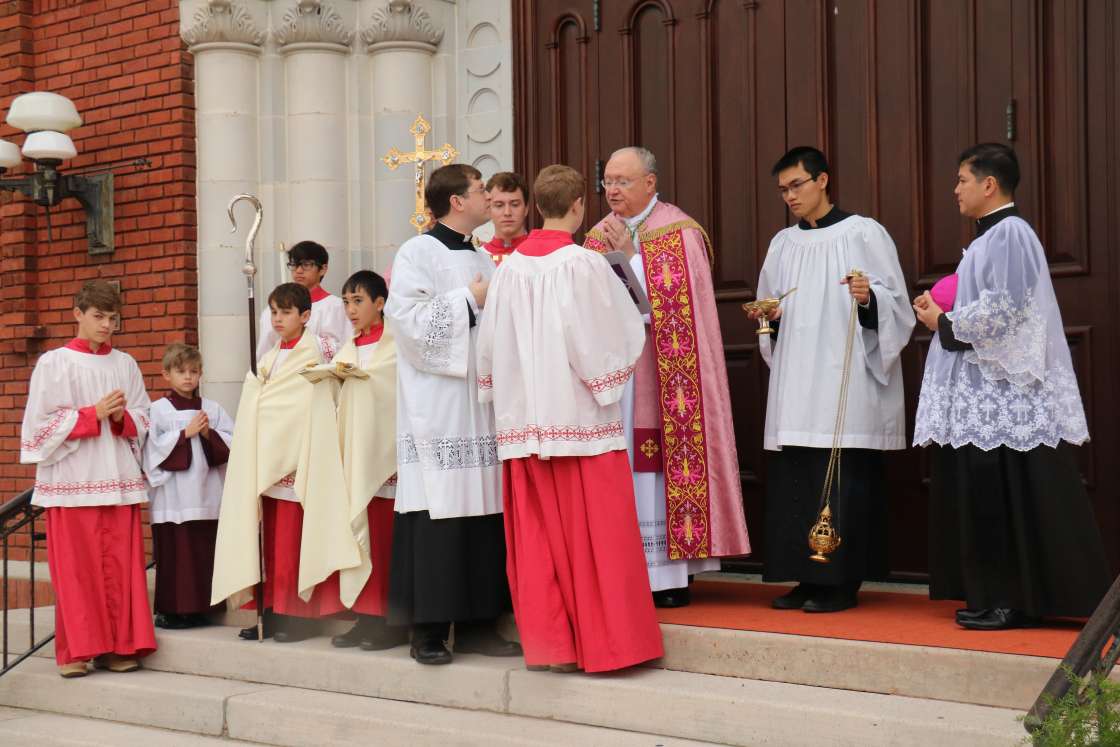 INDULGENCES
"An indulgence is a remission before God of the temporal punishment due to sins whose guilt has already been forgiven, which the faithful Christian who is duly disposed gains under certain prescribed conditions through the action of the Church which, as the minister of redemption, dispenses and applies with authority the treasury of the satisfactions of Christ and the saints." (Catechism of the Catholic Church 1471).  
PLENARY INDULGENCE
A plenary indulgence removes all of the temporal punishment due to sin. Only one plenary indulgence may be obtained per day. It may be applied to oneself or a departed loved one. It cannot be applied to another living person. One must be baptized, in the state of grace, and must have the general intention of gaining the indulgence.
CONDITIONS
1) Holy Communion must be received in the state of grace each time the indulgence is sought. 
2) Sacramental Confession* must be made within 20 days before or after. 
(*One Confession suffices for gaining several plenary indulgences)  
3) Prayers* must be recited for the intentions of the Holy Father each day the indulgence is sought. 
(*One 
Our Father
 and one 
Hail Mary
 suffice.)
4) Freedom from attachment to sin*, even venial sin, is necessary; otherwise the indulgence is only partial.   (*By this is meant attachment to a particular sin, not sin in general.)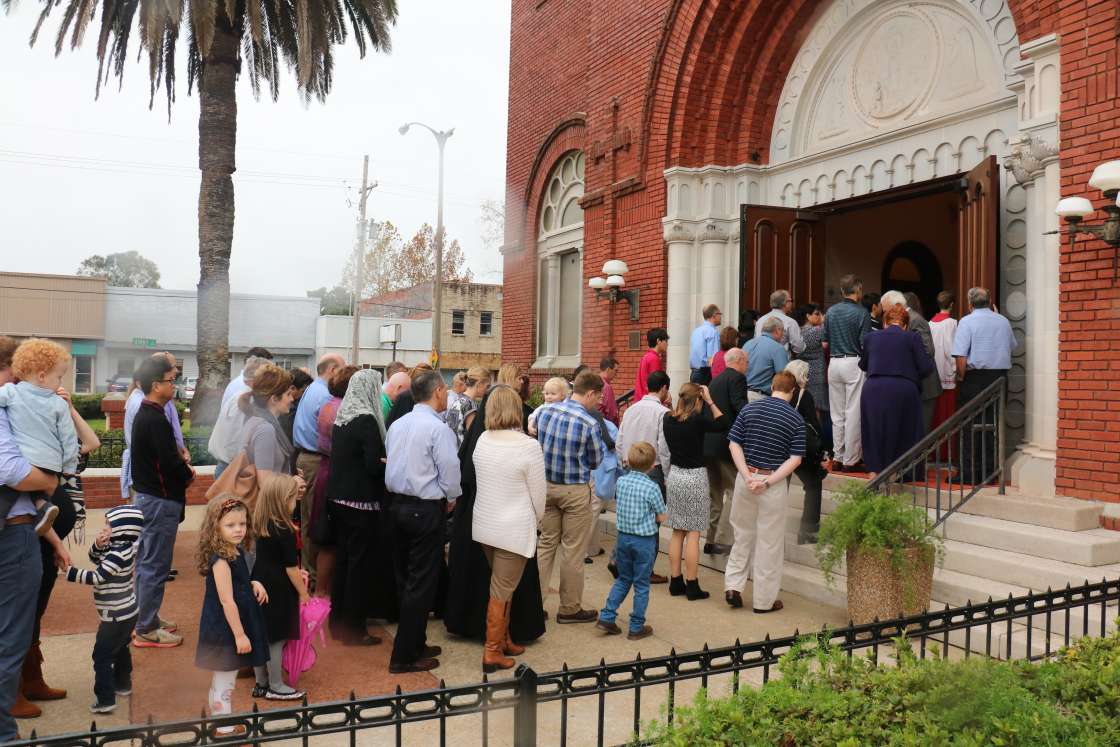 HOLY DOORS SCHEDULE
The Holy Doors of the Cathedral are open Monday through Friday from 11:00 AM to 1:00 PM, Saturday from 3:00 PM to 5:30 PM, and Sunday from 7:00 AM to 12:30 PM and from 4:00 PM to 6:30 PM. 
On certain feast days, the Cathedral Holy Doors will be open for pilgrims ALL DAY (7:00 AM to 7:00 PM):  
October 7 (Friday) - Our Lady of the Rosary
October 13 (Thursday) - Fatima miracle of the sun
October 18 (Tuesday) - Saint Luke, Evangelist
October 28 (Friday) - Saints Simon and Jude, Apostles
November 1 (Tuesday) - All Saints Day
November 2 (Wednesday) - All Souls Day
November 9 (Wednesday) - Dedication of the Lateran Basilica
November 14 (Monday) - Saint Josaphat (E.F.)
November 20 (Sunday) - Christ the King of the Universe
Visits to the Cathedral at any other time may be arranged by calling the church office (337-436-7251).
MASS SCHEDULE
Monday: 12:05 PM and 5:30 PM (Extraordinary Form)
Tuesday to Friday: 12:05 PM
First Saturday: 8:00 AM (Extraordinary Form)
Saturday: 4:00 PM (Anticipated Mass)
Sunday: 7:30 AM, 9:30 AM, 11:15 AM, and 5:00 PM (Extraordinary Form)
CONFESSIONS
Monday to Thursday: 11:30 AM - 12:00 Noon
Friday: 11:00 AM - 12:00 Noon
Saturday: 3:00 PM - 3:50 PM
Sunday: 30 minutes before each Mass
TO OBTAIN THE JUBILEE INDULGENCE:
Make a pilgrimage through the Holy Door in the Cathedral of the Immaculate Conception, reflecting on God's mercy (We have Path of Mercy posters to aid the faithful).
Go to Confession within 20 days before or after the pilgrimage.
Attend Mass and receive Holy Communion in the state of grace on the day of the pilgrimage.
Make a Profession of Faith (Creed) and pray for Pope Francis and his intentions.